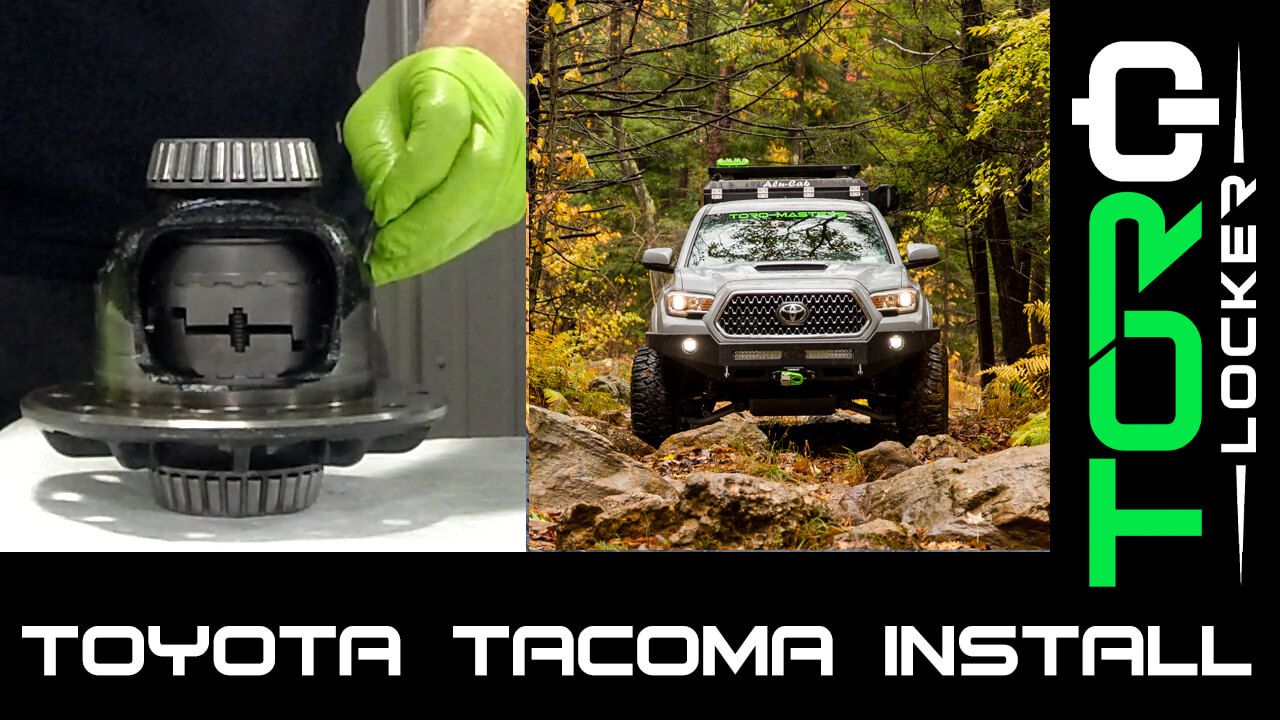 Torq-Masters Industries New Model: Toyota 8" Clamshell Front Differential
Torq-Masters Industries is excited to announce the upcoming release of the TL-TCS830 TORQ Locker for modern Toyota Tacoma, 4Runner and FJ Cruiser front differentials.  Retail price is $459.99 and includes a Trail Gear needle bearing replacement Teflon impregnated and lined sintered bronze bushing. More information can be found here: https://torqmasters.com/torq_locker_tl_tcs830_toyota_8_clamshell_front_differentials
We have a detailed installation video available on our YouTube channel. This video also explains how the locker works and answers some frequently asked questions:
The TORQ Locker is the most advanced, strongest, highest quality automatic locking differential on the planet, proven in the most extreme vehicles—from hard-core Rock Crawling, racing the King of the Hammers and Rock Bouncing, to Sand Dunes and Mud Drags. To back this all up, Torq-Masters Industries offers an unprecedented 4 year warranty on the TORQ Locker with no tire size, horsepower limits or loopholes. Torq-Masters Industries is committed to building the highest quality locking differentials possible. To be the best, we build with the best. The TORQ Locker is 100 percent Made in the USA with 100 percent USA raw materials.       
Keep it simple. No air-lines to leak, compressors to fail, cables to adjust or electrical gremlins. The TORQ Locker gives you piece of mind as a reliable, 100% mechanical automatic locker that can handle any terrain. The innovative design features of the TORQ Locker give you three game-changing benefits:
1.      Strongest drop-in automatic locker design on the market. The machined keyway design of the cam gears can't shear, ever.
2.      Easiest locker on the market to install because it has no spacers, no dowel pins, no cables, no air or electrical lines.
3.      Best On-Road manners of any automatic locker; by eliminating the 'spacer' found in all other drop-in lockers, the TORQ Locker eliminated the occasional loud pop associated with this style of locker.
To build the TORQ Locker, Torq-Masters Industries demands the highest quality control standards, protocol and materials. The TORQ Locker is CNC machined from USA made 9310 steel alloy for maximum durability and long life, using proprietary manufacturing processes. TORQ Locker components are then heat treated with proprietary procedures in a TS16949 certified facility with 100 percent quality audits utilizing electron microscopy testing. Quality control of this caliber is rare in the aftermarket off-road industry, but Torq-Masters goes the extra mile to build the best because you deserve the best.
Fitment: 
2003 – 2022 Toyota 4Runner
2015 – 2022 Toyota Fortuner
2003 – 2009 Toyota Hilux Surf
2005 – 2022 Toyota Tacoma 4wd
2007 – 2014 Toyota FJ Cruiser
2005 – 2022 Toyota Hilux Pickup
Web and Social:
Let us know if you have any questions,
Cora Jokinen, President
Torq-Masters Industries Inc.